Using Foam Cushions for Wheelchair Seats
Written by the Foam Factory.
People who are in wheelchairs can benefit from using foam replacement seat cushions. Find out about the many benefits of foam seat cushions for wheelchairs.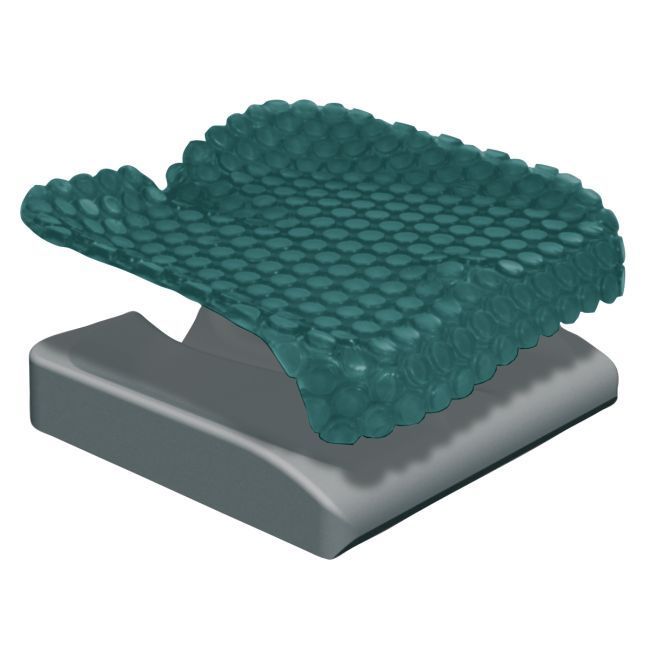 For people who use wheelchairs, the quality of their seat cushions is critical to their comfort and well-being. Over time, wheelchair seat cushions become worn down. The good news is that people in wheelchairs don't have to buy new chairs when this happens. They can simply purchase replacement cushions and insert them into their wheelchair seat.
Buying new cushions can help people in wheelchairs have more comfort in their daily lives. Whether they are in a wheelchair permanently, temporarily or need to use a wheelchair on an occasional basis, they can benefit from the extra padding provided by replacement seat cushions. Experimenting with different types of seat cushions will help people find the type that is right for them.
But replacement seat cushions can help with more than just comfort. For people permanently in wheelchairs, sitting with correct posture can help alleviate discomfort from pressure points where weight is unevenly distributed. Along with reducing potential pain, having proper posture and pressure management can help wheelchair users to feel less fatigued when sitting in their chairs for long periods of time. This can mean that they are able to be more mobile and take longer trips with friends and family.
When it comes to selecting a replacement wheelchair seat cushion, many people find that foam is the right material for their needs. There are many reasons why people choose foam seat cushions for wheelchairs:
Low Cost: Foam seat cushions are among the most affordable options available on the market. They are often the ideal choice for people with fixed incomes who still want to refresh their wheelchair's seat.
Low Maintenance: It's very easy to care for a foam seat cushion. As long as you keep it from getting wet, there is minimal maintenance needed to keep your replacement seat cushion in good condition.
Stability: Foam seat cushions are very stable, meaning that they won't slip and move when a person is sitting on them. This is great for people who want to make sure that their body positioning remains in place through long periods of time.
There are a wide range of foam types to choose from when selecting a replacement wheelchair seat cushion. Basic foams such as eggshell provide solid padding while also being very affordable. Other types of foam such as memory foam are good for wheelchairs since they absorb shocks and will mold to the shape of a person's body.
—————————————————————————————-
The Foam Factory sells replacement and custom foam cushions for a variety of uses. Their products can be used for RVs, boats, wheelchairs and furniture.